The Honeywell Carbon Monoxide Detector
Keeps Your Family Safer Than Any Other Detector
At A Fraction Of The Cost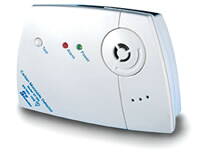 Think about this for a second...

During this next hour, two people in the United States will be rushed to the hospital. Fighting for their lives. All because they didn't take the simple steps necessary to protect themselves or their family from carbon monoxide poisoning.


Unintentional carbon monoxide exposure accounts for an estimated 15,000 emergency department visits and 500 unintentional deaths each year. And that's in the United States alone!

Fortunately, there's no need to feel alarmed.
There's something that you can do...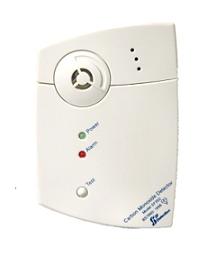 ... it's called the Honeywell SF350RVULCarbon Monoxide Detector.


Honeywell is the worldwide leader in gas detection technology. A proven brand that you can trust!

There's no other carbon monoxide detector quite like the SF350. It features the latest detection technology and is backed by a 5 year warranty. That means it's guaranteed to work for you.

It comes with a mounting kit. This will have you up and running in minutes. Anybody can follow the simple instructions that are provided.

There's no wiring. So it won't clutter any part of your home. In fact, after a while you probably won't even notice it's there! You just set it and forget. It sits there almost invisible working for you around the clock.

How many CO detectors are needed for your home? This depends on your floor plan. Learn more here...

If you have any doubts that the Honeywell detector isn't working right, it features a self test button. It's easy to check, you just push one button. Then you'll be 100% sure your family is safe.

How much does something like this cost?

Well, if you bought a battery powered detector at the store you may find one for less. But check the features. You are probably getting less. Honeywell is the leader in gas detection alarms.

You'll receive free shipping to anywhere in the United States.

For sales in Canada, you'll pay just $2 extra.

For sales to anywhere else in the world add $4 extra.

And no matter where you live, free batteries are included.
That way you don't have to go to the store searching for the right battery. Everything you need is there.

You will get all of this, for a one-time easy payment of just...

There's not a better time than right now to keep your family safe from this dangerous killer. Order today before it's too late!



Note #1: All carbon monoxide alarm orders are shipped before 10AM, Monday through Saturday. It will be sent out no later than 24 hours after purchase.

Note #2: I offer a quantity discount for purchases of 24 items or more. And I ship worldwide. Just fill out the form below and I'll get back with you as soon as possible...
---
General Specifications

Detection Principle:
Electrochemical Cell
Operating Voltage:
4.5V
Alarm Life:
5 years under normal operating conditions
End of Alarm Life Warning:
When the detector continues to sound 1 short beep every 60 seconds even after batteries have been replaced
Alarm Indication:
Audible and Visual Alarms
Buzzer Output:
>85 decibels (db) at 10ft
Operating Temperature:
40°F to 100°F
Alarm Levels:
70 ppm between 60 and 240 minutes
150 ppm between 10 and 50 minutes
400 ppm between 4 and 15 minutes
(as required by UL2034 1998)
Dimensions:
4-1/4" x 3" x 1-3/4"
Weight:
approx 5oz
Test Button:
Yes
Self Check Function:
Yes
Conforms to:
UL 2034
cUL to Standard CGA 6.19 No. 01
Return to Carbon Monoxide Alarm Page to Indoor Air Pollution Page