Products on this page...

Crawlspace Sealing 
for Radon Mitigation

Crawlspace sealing is a necessary part of radon mitigation, if you have a crawlspace. Sealing can also help if you have moisture issues in your crawlspace.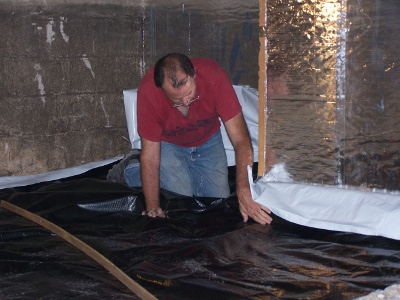 For additional information on HOW to seal your crawlspace click here.
---
Dura-Skrim Heavy Duty Plastic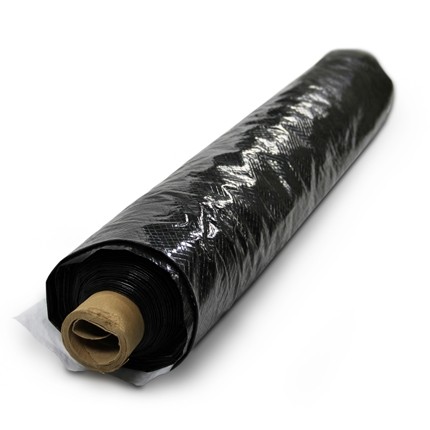 What I use is 6 mil and 12 mil Dura-Skrim vapor barrier that consists of two sheets of high strength polyethylene film laminated together with a third layer of molten polyethylene with diamond reinforced skrim. Basically this translates into English as a very durable plastic. 
| | |
| --- | --- |
| Dura-Skrim 6mil 6x100' Roll .............$97.00 | |
| Dura-Skrim 6mil 12x100' Roll .............$179.00 | |
| Dura-Skrim 12mil 6x100' Roll .............$179.00 | |
| Dura-Skrim 12mil 12x100' Roll ...........$358.00 | |
Don't need a whole roll? We do sell 6mil Dura-Skrim by the foot off of either 6' or 12' rolls.
Example: So if you order 1 foot off a 6 foot roll you would get a 1'x6' piece of plastic. Make sure to order enough for at least 1' for overlaps, seams and to run up walls.
Feel free to contact me if you have any questions or need any help calculating what you need.
| | |
| --- | --- |
| Dura-Skrim 6mil 6'per foot .............$1.80 | |
| Dura-Skrim 6mil 12'per foot ..........$3.60 | |
---
Single Radon-T Kit
Use this kit to add a radon vent to your sealed crawlspace. Made to easily adapt around drainage pipe and to stabilize 4" PVC radon pipe (if using 3" pipe use a PVC bushing to adapt ).
Additional benefits:
More stability (no more leaning system pipes)
 Better air, soil gas and vapor flow 
Protection against accidental blockage by building debris
Kit includes:
Radon-T - To prepare for installation of an active or passive radon and moisture control system 
4 Stakes - To stabilize the T in preparation for aggregate fill and slab pour 
Vent Pipe Cap - To prevent debris entry and, because it is clearly labeled, avoid the possibility of mistaking the vent pipe stub for a utility pipe "rough in" 
Instruction Guide - Which provides installation and use instructions for Radon-T as well as full Radon/RRNC system installation instructions (to comply with ASTM E1465, IRC Appendix F, and state standards where applicable)
Set of 4 Labels - To clearly mark Radon System vent pipes

| | |
| --- | --- |
| Radon-T Kit .............$19.95 | |
---
Radon Pro PGS Caulk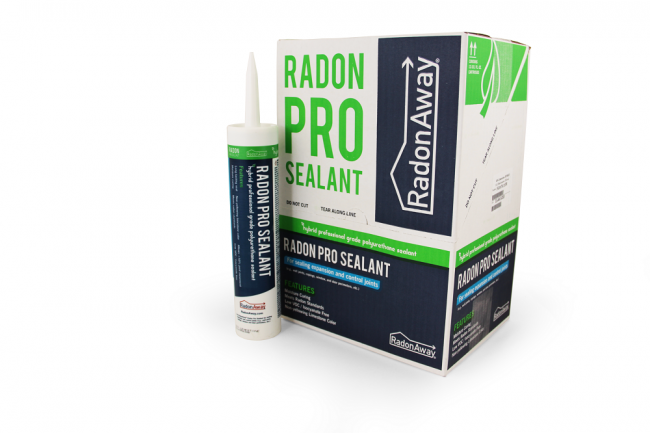 Combining the best features of silicone and urethane, RadonAway's exclusive Radon Pro Sealant offers superior adhesion, color stability, paintability, moisture tolerance and best of all it has 85% less VOCs than comparable sealants! It's a healthier choice for you, your customers, and the environment.
Allows 50% or more joint movement!
Color: Non-yellowing limestone
Radon Pro Sealant singles..........$8.99

Radon Pro Sealant case (12)

......$94.00
---