Home Owners Guide For
Mold Prevention

Mold prevention is all about moisture control. If the home is free of water infiltration the ability for mold to grow will be eliminated. If a moisture problem does occur...the wet areas of the building need to be dried out in less than 48 hours to inhibit mold from establishing colonies.
---
Home Owners Inspection Guide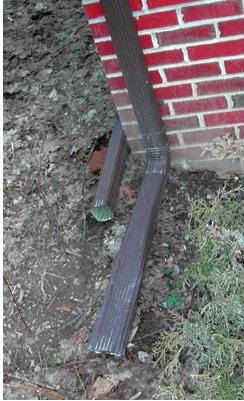 Start in the Basement...
Look for signs of water damage. If water enters the basement during rainy periods or spring run-off, drainage around the house may need attention. Lack of gutters or improper slope of the ground around the house may be a simple solution. Gutters need extensions that drain water away from the foundation. Basements are also prone to condensation issues due to cooler temperatures. Thus a dehumidifier may be the solution to keep the basement drier.
Do you have adequate ventilation... in the bathrooms and kitchen. Is the dryer vented to the outdoors? If you have newer home consider an air exchanger to reduce humidity levels and to circulate more fresh air.
Plumbing leaks...look under sinks, around toilets and behind tubs and showers for signs of water damage.
Keep it clean... a great mold prevention technique. Soap scum build up is why mold grows on your shower walls. Don't give it foothold.
Condensation on walls and ceilings...This can be an indication of poor insulation techniques or none at all. If condensation appears during cold periods in winter consider sealing cold air leaks or beefing up your insulation. Mold growth on ceilings can also indicate poor attic venting procedures which allow ice dams to form and condensation to collect in the attic.
Keep your heating and air conditioning equipment maintained...A dirty furnace filter will not allow good air circulation and dirty condensate pans in your AC can be source of mold growth.
If you have a whole house humidification system be careful...These units can over humidify the home and cause moisture damage. Keep humidity levels between 30% - 50%. If you have condensation on your windows your level is way to high.
Do you have a crawl space with soil exposed?...The earth under a house can be huge source of moisture. Cover the dirt with a sturdy plastic membrane and seal the edges to the foundation walls.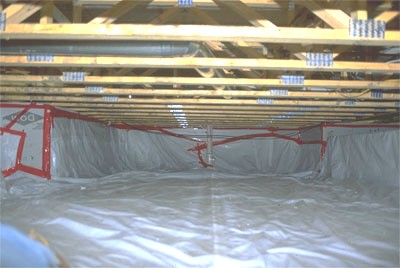 Summary...
Mold Prevention is all about...Moisture! Moisture! Moisture!
Keep it dry and mold will stay away.
Need an Expert?

If you need a mold technician to make an inspection or if you are considering having a mold abatement preformed you will need an expert. Who should you call? As a member of HomeAdvisor, a contractor referral service, I highly recommend them. To be a contractor listed with their service you are thoroughly scrutinized for qualifications, insurance and licensing if required. This a free service to the consumer. You'll have up to 3 qualified contractors competing for you business.

Find Environmental Contractors. Get Up to 4 Quotes Now. It's Quick, Free, and Easy!
---
---