Meet Your Radon Mitigator!
About Me

I'm Val the Radon Mitigator. Welcome to Healthy Air Solutions (a.k.a. Indoor Air Health Advisor)!
I've worked in maintenance and construction my whole working life.  For the last 15+ years I've focused on radon mitigation. How did I get into the field?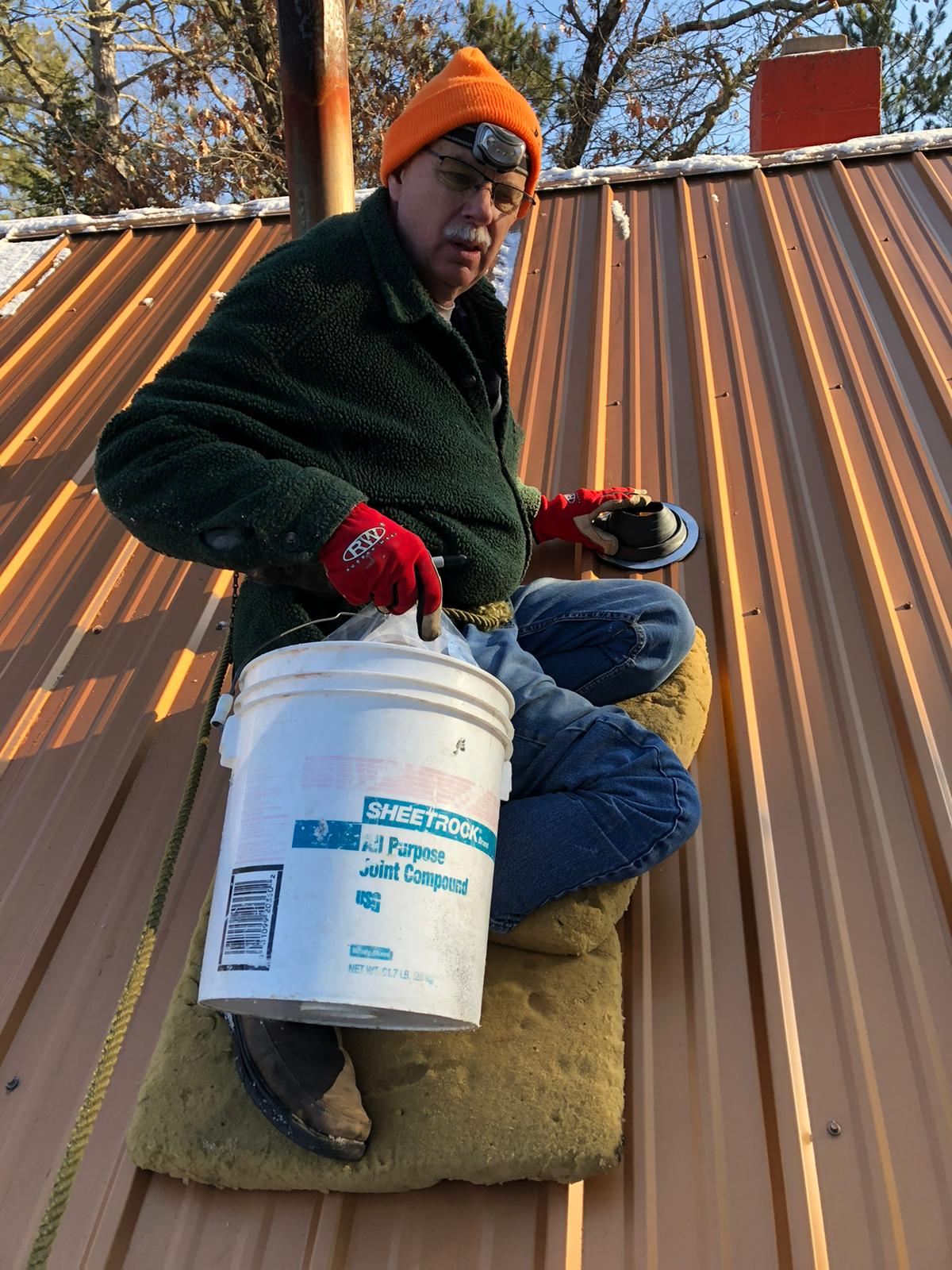 Could it have been the radon?

My mom decided to sell her home after her husband died. Before the sale went through, the buyers did a radon test. The level came back at 14pCi/L. That's more than 3 times the EPA's action level of 4pCi/L!
My mom had lived in that house for over 12 years and what was even more disconcerting was that her husband's first wife had died of lung cancer. She had never smoked a day in her life and had lived over 30 years in that house. Is it possible that radon caused her lung cancer? Sadly, that is possible. She had lived in the home and never even realized the danger.
This was the first time that the danger of radon gas really hit home for me. So I got certified as a radon mitigator and have been fixing radon ever since.

My Life as a Radon Mitigator
I run a small family business with my kids. My son, Jamison and I do several mitigations a week in homes near where we live in Western Wisconsin. If you live in our service area, feel free to check out our service website to get a free estimate for your radon mitigation system. 
Sealing a crawlspace
While we're out doing that, my son, Adrian is working in the shop, shipping radon mitigation supplies to people around the country who are doing do it yourself installations. Have you considered installing your own radon mitigation system?
This website is designed to inform others about the dangers of radon (and other indoor pollutants) and to help them to resolve any indoor air issues they may have.
How I Hope to Help YOU

If you haven't tested your home for radon yet, please do! It could save your life.
If you do have a radon problem, please read the information provided to learn about the mitigation process. We also provide in depth instructions and all the materials needed for the do-it-yourselfers out there. 
If you need more information, please feel free to contact me.
What Our Customers Say...
"Thanks to Val for great help on my radon system. I filled out the form on the website, and he guided me through the supply selection. The response to questions was always very timely. The system went together as described, and my radon levels went from 12 to 0.5! Anyone looking to reduce radon levels themselves should start here!"    
-Kyle from Ohio
---
---