Radon Mitigation System
Sealed Sump Covers
How to Configure a Sump Lid
Some design features to consider:


You need to have a strong cover, that can be sealed to the floor or basin.

If you have a sump pump all cords and discharge pipe must pass through the cover and be sealed.

Do you have water that flows into the top of the basin when it rains or appliances draining into the sump? You will want a

special sump cover drain

. These allow water down but stops air draw from the house.

If you have any untrapped drains using the sump these will have to be retrofitted with a

special drain

.

A good design will allow for easy access to the sump basin by using an inspection plug. Otherwise the whole cover will have to be removed.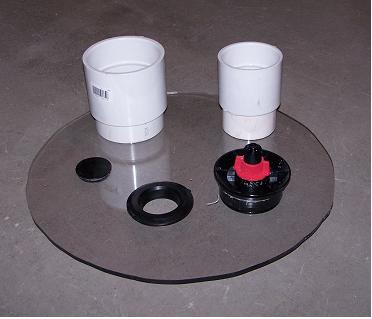 This cover shows a cord seal, 2" Uniseal for the sump discharge and a removable inspection plug for access to the sump after the lid is secured and sealed.
To attach a radon vent pipe to this cover either of the two PVC coupling set ups could be used.
For 4" pipe make a 4-1/2" hole in the cover. The short piece of pipe will slide into the top of the cover and held from slipping into the basin by the 5" diameter coupling. A small amount of silicone is used to seal around the coupling for an air tight fit.
For 3" pipe a 3-1/2" hole is required.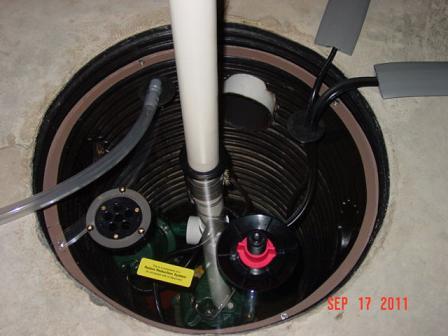 Here is an installed lid. All sealing is done with silicone caulk for easier removal. The discharge pipe for the sump pump is sealed with a 1-1/2" Uniseal and a 3/4" Uniseal is used for the condensation line. The cord seal can accommodate from 1-3 cords. To allow water through the cover in the event of an emergency a one way Dranjer F-S2 valve is used. And finally a removable inspection plug (red/black) is added to allow access to the pump in case of a stuck float or other routine maintenance. A label should be fixed to the cover to note that the sump is part of the radon mitigation system.

The suction pipe for the radon fan was located over the drain tile about 20 feet away. This was closer to exit point from the basement than the sump. The radon level in this home was reduced from 64 pCi/L to 1.3 pCi/L. Very effective!!

Learn more about radon mitigation and sumps...

---
Lexan Sump Cover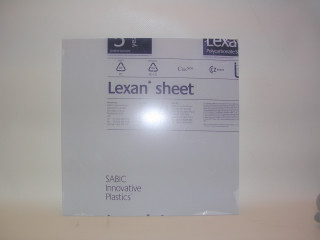 Lexan can be easily cut with a jig saw to fit any diameter sump crock. See more sump cover options at the bottom of this page.
| | |
| --- | --- |
| 16" x 16" x ¼" Lexan......$29.95 |       |
| 24" x 24" x ¼" Lexan.......$44.95 |            |
---
Rubber Pipe Seals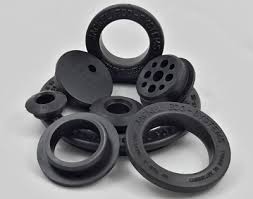 Use pipe seals for discharge pipes and drain lines that pass through the sump cover. Seals sizes take in to account the outside diameter of common types of pipe e.g 1½" seals accommodate 1½" PVC which measures 1-7/8". 3" and 4" seals fit sch 20-40 PVC

Note:
2", 1½", and 1¼" seals fit very tight around their respective Schedule 40 pipe sizes. I recommend enlarging the openings slightly with a utility knife or going to the next size bigger and using a little silicone to seal the gap.

Cord seals can be modified to handle up to 3 cords.
| | |
| --- | --- |
| 4" Uniseal .............$9.50 | |
| 3" Uniseal .............$8.50 | |
| 2" Uniseal .............$5.95 | |
| 1½" Uniseal ...........$5.75 | |
| | |
| --- | --- |
| 1¼" Uniseal ...........$5.75 | |
| 1" Uniseal ...............$5.25 | |
| 3/4" Uniseal ...........$5.25 | |
| 1/2" Uniseal ...........$5.25 | |
| 3/8" Uniseal ...........$5.25 | |
| 2" Cord Seal ...........$5.95 | |
| 2½" Cord Seal .........$6.25 | |
---
Inspection Plug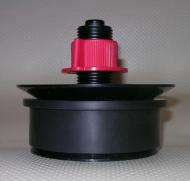 Use to allow easy acess to your sump pump.
Installs in a 4" diameter hole.
| | |
| --- | --- |
| 4" Inspection Plug .....$8.99 |         |
---
5" Lexan Cover For Black Lids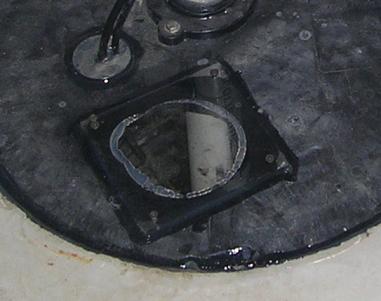 I use these 5-1/2" x 5-1/2" covers for non see through lids. I cut about a 4-1/2" hole, use a little silicone and 4 screws to attach. They allow for easy viewing and access to the pump. Comes with a hole drilled in each corner and screws. 1/4" thick.
| | |
| --- | --- |
| 5-1/2" Lexan cover .....$3.95 | |
---
Sump Cover Drains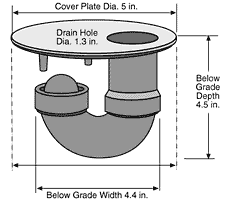 Drain for the sump cover. Allows water to drain down but stops air from being pulled out of the building by the radon fan.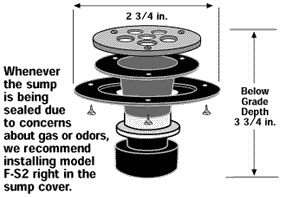 Better drain for the sump cover. Has a brass ring that will create a stronger seal if the radon system is installed in the sump cover. Mounts below the cover. A 2 3/4" hole is required.
---
More Radon Sump Cover Options
Heavy Duty 2 Part Cover



28" wide stationary base plate is designed to be sealed permanently to the floor. The round upper cover seals to the base with bolts and rubber gasket to make air tight. Installed in the cover are a 5 port cord seal, 3" threaded flange and a adjustable flange in the top of the cover to accommodate pipes from 2" to 1-1/4".
Also Included are.....
1-blank cover for unused ports
1", 1-1/4"' 1-1/2" and 2" rubber uni-seals for extra pipes.
hole saw gauge
This cover also has 6 flat areas on the side of the base to allow for side discharges from the sump. This will allow these pipes to remain stationary when the pump needs to be serviced.
Note: For large basements and or high radon levels, 4" pipe should be used for maximum radon reduction. A hole saw can be used to modify this cover if needed. 4" Uni-seals are found above on this same page.

| | |
| --- | --- |
| Heavy Duty 2-Part Dome.....$104.95 | |
---
ABS Dome Cover

Heavy duty molded ABS plastic sump pit cover with a strong center support brace. Cover is .187" thick and is 24" OD and 3" high which will cover most sumps. Cover separates into 2 parts which can allow for installation without pump removal. This cover needs to be screwed to the floor. Instructions are included.


| | |
| --- | --- |
| Dome Sump Cover .....$88.95 | |
---
Solid Black ABS Covers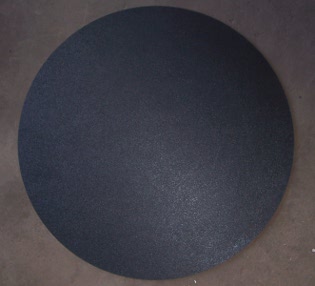 This cover can be cut easily with a jig saw to fit your sump's diameter.

| | |
| --- | --- |
| Solid 21" ABS Sump Cover .....$32.95 | |
| Solid 23.5" ABS Sump Cover .....$38.95 | |
| | |
| --- | --- |
| Solid 28" ABS Sump Cover .....$44.95 | |
---
Pedestal Sump Cover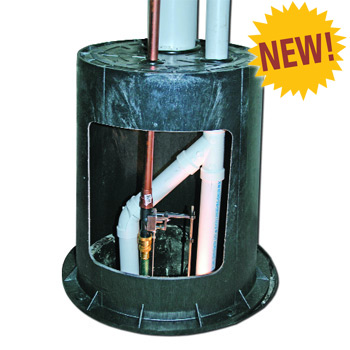 Great for pedestal type pumps or when backup pumps get in the way of a flat cover. The view panel is removable for easy access to your pump and should allow for pump replacement without removal of the entire cover.
The door panel is black ABS plastic. A 5-1/2" Lexan view port is recommended for the unit's top to monitor water levels. See these further up on this same page.
High rise cover measures 22" high by 21" wide.
| | |
| --- | --- |
| Pedestal Sump Cover .....$109.95 | |
Return to Healthy Air Solutions Store