My succesfull story Attica, NY
by Patrick Krebs
(Attica,NY)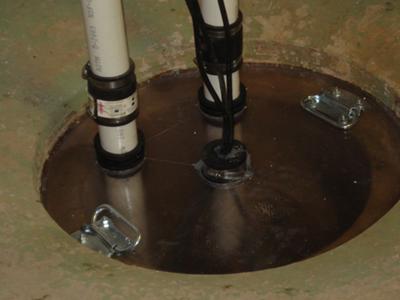 Sump cover... note handles for removal
Had an initial reading of 31.0 PANICKED I started research. Found Val's site with a wealth of info. Bought a Pro series meter. Readings of 21.3 pre mitigation. Installed sump system with 4 inch PVC. initial reading of 21.3 dropping to 17.4 over three days. PANIC again. E-mailed Val. suggested to reset Pro Series 3 meter. Success EXCELLENT results 1.0 pc/l Over the last three days readings went to 1.4 now back 1.2. Possible fluctuation due to low pressure system and rain. See attached photos. sump cover of 3/8 inch lexan sealed with silicone. 4 inch PVC through closet. sealed cracks in floor with polyurethane sealant. Note use self leveling sealant. Looks nicer !!! Fan located in attic and vented through the roof with storm cover.. May need to change because of the moisture from under the floor during cold weather. I only have one thing left to say...


THANKS YOU VAL !!!!!!!!!!!!!!
Join in and write your own page! It's easy to do. How? Simply click here to return to Do It Yourself Radon Mitigation Systems.