Radon Fan Information Guide
A radon fan is specialized piece of equipment that is used to exhaust radon gas. By creating a negative pressure beneath foundation of the home, radon no longer rises into the home and is harmlessly released in to the atmosphere.

Looking for a specific fan? Please visit our radon store.
What's so special about a Radon Mitigation Fan?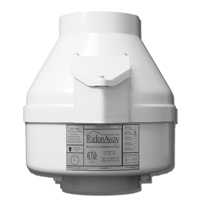 Designed to operate in wet conditions. Since the air pulled from the soil usually has a high moisture content these fans are built to handle excessive moisture.
The fan must run continuously to be effective. So energy efficiency is an important aspect of radon mitigation fan technology.
Durable fan housings. Radon pumps must be installed outside of the living space of the home. Which means often in the harsh conditions of attics, garages or even on the side of the building.

Radon Mitigation Fan Selection

Check out this video for help choosing your radon fan or continue reading below.
A mitigation fan must be sized according to the a number a factors.
Your home's square footage
The radon level
What will the fan be pulling air through from under you house? Will you use a drain tile system? What are the soil conditions below the building?  Sand? Gravel? Clay?
Will the fan be places outdoors?
By considering these factors the fan can be sized accordingly, to take into account the suction needed versus air flow available. A proper sized fan will also keep your electric bill to a minimum.

If you would like to have some help sizing a replacement fan for your home please fill in the form below. We use Radonaway and Fantech fans that have a 5 year warranty.
If you are considering a do-it-yourself radon system please go to my do it yourself information.
---
DIY Radon Mitigation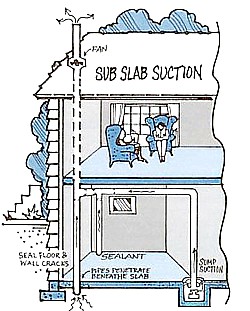 Ready to install your own radon mitigation system? Start here!
Healthy Air Solutions Store
Get everything you need for your radon reduction system right here at great prices!
---
---