Dranjer Drain and
Sump Valve Seals
Dranjer sump cover and floor drains provide a one valve for water to pass through. This will inhibit foul odors from rising out of the sump or floor drain.
If a radon mitigation system is installed these Dranjers will stop air from drawing down through the sump cover. This is important to increase the radon system's pressure under the floor and to stop treated air from the house being drawn out which can greatly increase energy consumption.
Sump Cover Drains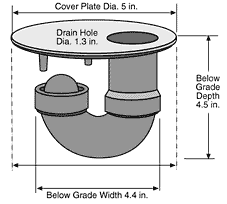 Drain for the sump cover. Allows water to drain down but stops air from being pulled out of the building by the radon fan.
Note: If the a radon is drawing from the cover or nearby the F-S2 is recommended since the ball trap in the J-S5 tends to leak a bit of air if the suction is strong.

---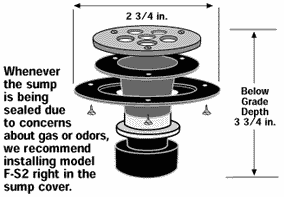 Better drain for the sump cover. Has a brass ring that will create a stronger seal if the radon system is installed in the sump cover. Mounts below the cover. A 2 3/4" hole is required.

---
Floor Drain Retrofit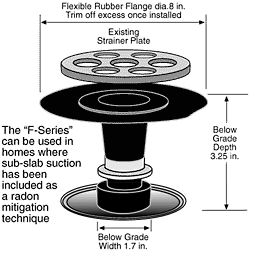 Often floor drains are installed to drain directly to the soil. The Dranjer F-R2 creates a trap in non-trapped drains.
---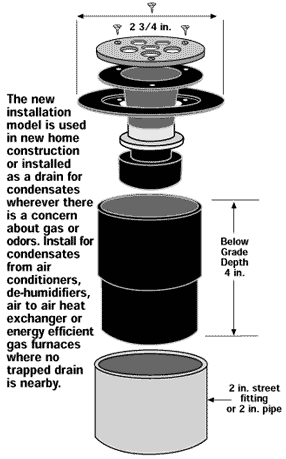 For new construction or slips into 2" PVC pipe.
---
---