Fantech Rn2 SL Slimline Outdoor Radon Fan
The Fantech Rn2 SL  is an attractive and practical solution for outside radon fan installations! Looks like an electrical panel rather than a fan. It also solves interior pipe condensation issues with an integral condensation by pass system.
The Rn2 SL replaces Fantech model HP190 SLQ.
This fan works well for high flow situations with drain tile or french drains and with gravel. Good success can be expected on well sealed basements up to 2000 sq/ft. Read customer review here...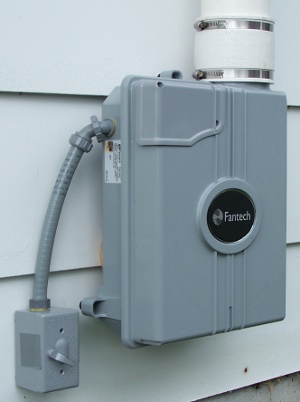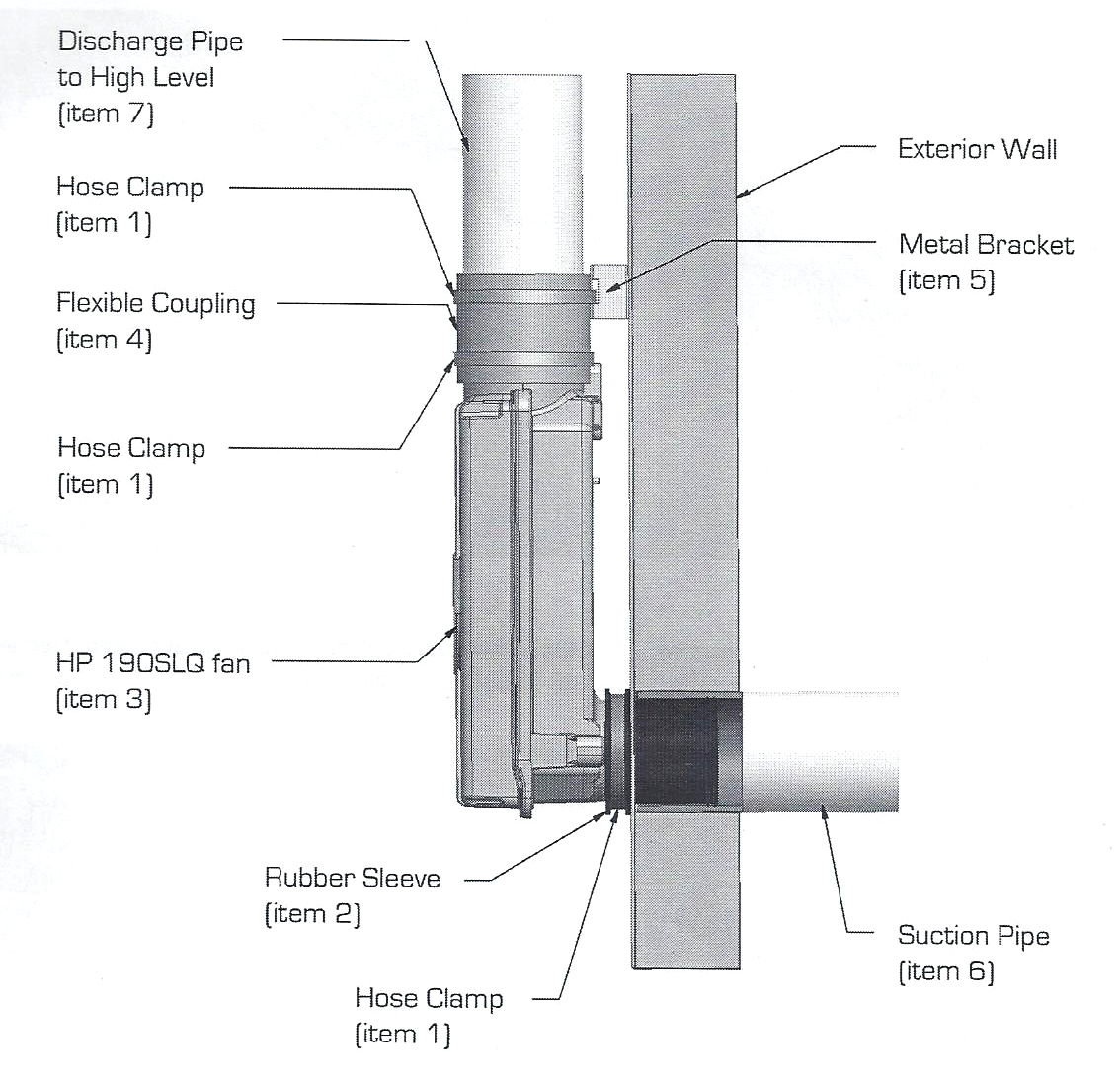 HP190SLQ Performance Data
       

Typical CFM vs. Static Pressure "WC"

Fan Duct Size
Wattage
Max  "WC"
0"
0.5"
1.0"
1.25"
1.5"
1.75"
2.0"
4"
87
2.15
158
133
117
90
76
57
27
Fantech's Rn2 SL Radon Mitigation Fan Meets the Challenges of Radon Applications

HOUSING
Constructed of durable, UV resistant poly-carbonate

UL Listed for use in commercial applications

Factory sealed to prevent leakage

Integral condensate bypass

Direct wall-mount with integral vibration isolation

Approved for mounting in wet locations – i.e. Outdoors

14"W x 16"H x 5"D

4" Schedule 40 PVC is recommended
MOTOR
Totally enclosed for protection

High efficiency EBM motorized impeller

Automatic reset thermal overload protection

Average life expectancy of 7-10 years under continuous load conditions
RELIABILITY
Five Year Limited Factory Warranty
BOX CONTENTS
Slimline radon fan
Flexible sleeve coupling and stainless steel hose clamp for fan inlet connection to a 4" PVC pipe
Flexible, grey coupling and (2) stainless steel hose clamps for fan discharge connection to a 4" PVC pipe
Wall bracket for support via hose clamp connection to a vertical pipe riser