Home Radon Test Kits
---
Products on this page:
---
A home radon test is a simple and inexpensive project.
AirChek Charcoal Test Kit
AirChek is an industry leader for more than 20 years of experience. These are 3 to 7 day short term charcoal test kits. Lab fees and postage are included. Learn more about how to test for radon here...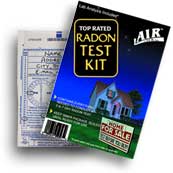 Quantity Discounts
2-5 Test Kits $13.00 each
6+ Test Kits $12.00 each

(not available to NJ residents)
| | |
| --- | --- |
| AirChek Test Kit .....$14.00 | |
---
Accustar Radon Test Kit
This kit from Accustar Labs is what I suggest for your post radon mitigation test. It contains 2 vials that allow for different areas of the basement or levels of the home to be checked. Test duration is 2 to 4 days. All lab fees and return postage to the lab are included.
(not available to NJ residents)
| | |
| --- | --- |
| 2 Vial Accustar Test Kit .....$29.95 | |
---
Accustar Long Term Test Kit
Long term testing is the most accurate way to determine your overall exposure to radon. Radon levels fluctuate with seasonal changes. This test can be exposed from 91 to 365 days. Prepaid mailer and lab fees are included.

(not available to NJ residents)
| | |
| --- | --- |
| Accustar Long Term Test .....$19.95 | |
---
Accustar Radon In Water Test Kit
For testing private wells. Comes with complete instructions, prepaid 1st Class mailer and lab fees are included.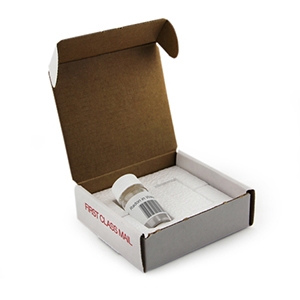 (not available to NJ residents)
| | |
| --- | --- |
| Accustar Radon Water Test .....$26.95 | |
---
Pro Series 3 Radon Detector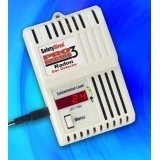 The Pro Series 3 Electronic Radon Gas Detector is the only radon detector on the market designed for use by the homeowner. The detector allows the homeowner to monitor the radon level in their home with an easy-to-read digital display. Read customer review here....

* Easy to read numeric display
* Short term readings show last 7 day averages
* Long term readings shows averages from last reset or up to 5 years
* Audible alarm sounds for high radon readings
* Samples air continuously
* Conducts fail-safe self test every 24 hours
* 1 Year Warranty

Free Shipping to USA and Canada
Add up to 3 discounted AirChek 3-7 day short radon kits with your purchase of a Pro Series 3. Test kits are the same as those found at the top of this web page.

---
Corentium Digital Radon Monitor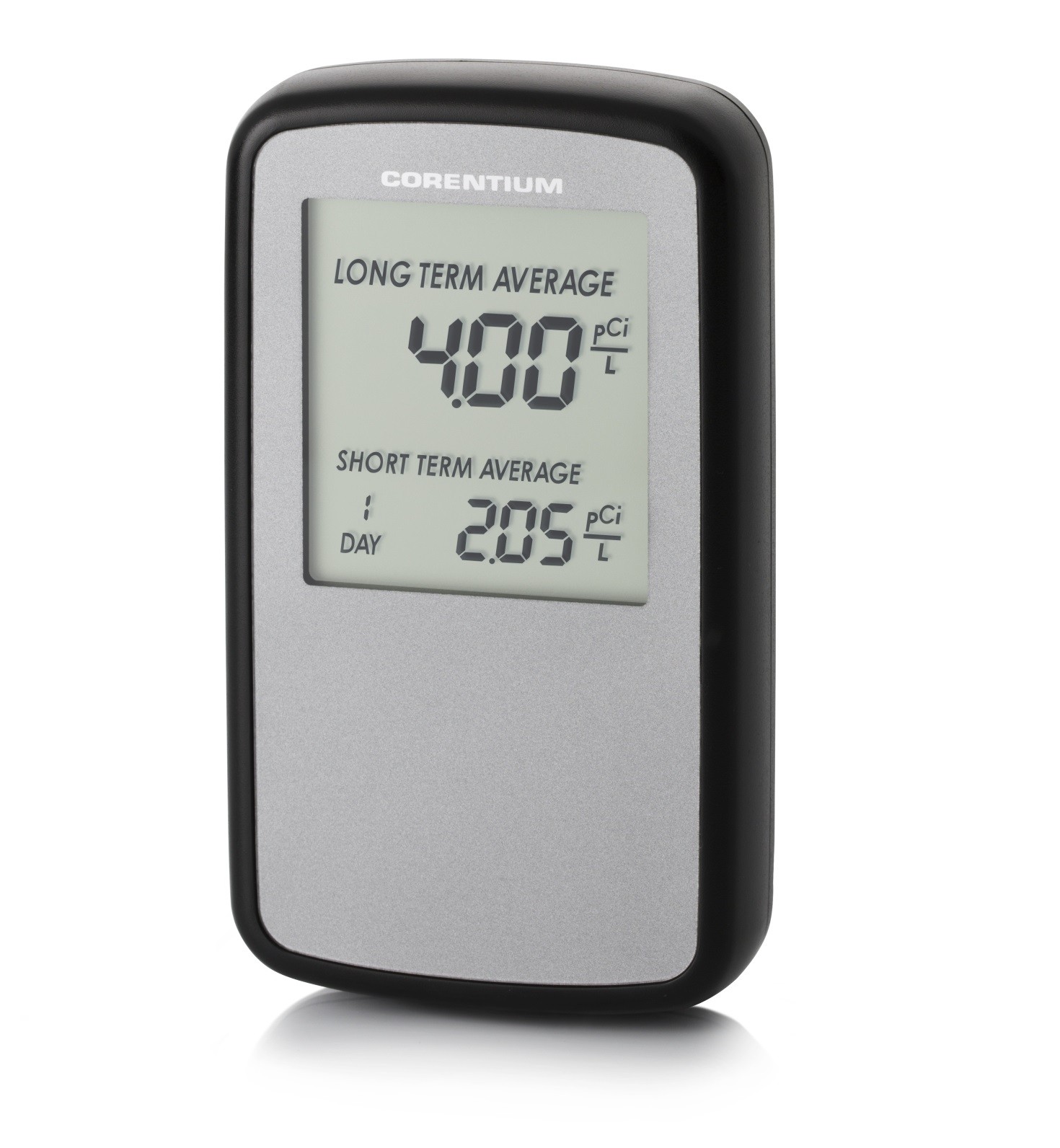 The Corentium monitor allows you to take a reading of the radon levels and its LCD screen displays the average daily, weekly and long term concentrations. Powered by 3 standard AAA batteries, the monitor makes it easy to take measurements from one room to another in order to get an overview of the concentrations of radon in a home, workplace, school, a daycare center or any other location.  The Corentium monitor is also an essential tool to use when performing property inspections or when checking the operation of a radon mitigation system.
The internal architecture of the Corentium monitor comes from advanced technology normally reserved for commercial-type detectors. Particular attention has been paid to the quality and protection of the internal components, allowing the use of algorithms for signal analysis that are more sophisticated. The Corentium monitor quickly adapts to its environment and eliminates inaccuracies related to external factors, allowing it to obtain the best accuracy in its niche.
The Corentium monitor is guaranteed for one year and in normal home use, it requires no annual calibrations throughout its useful life, estimated at over 10 years.
| | |
| --- | --- |
| Corentium Digital Radon Monitor .....$179.95 | |
---
---