Successful Radon Mitigation In Denver CO
by T. Miller
(Denver Colorado)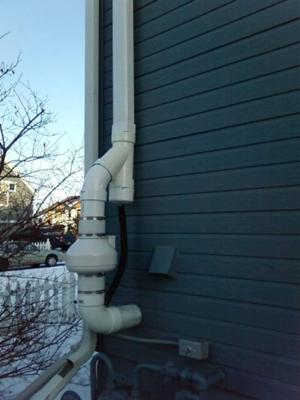 Outdoor Installation
It Works!


Radon levels down from 44 pCi/L (pre-fix) to a safe 3.3 pCi/L after fan on
for about 3 days (per my
Safety Siren PRO SERIES 3 Radon Gas Detector
).
RADON Gas has a half-life of 4 days, so It will take about 2 weeks for
residual RADON GAS levels to drop down (to almost gone).
This AM, I finished sealing the floor/wall crack edges around almost all of
basement . . . big furniture in way of last 10%. . . My slab is now sealed
pretty air tight for a strong vacuum draw sucking from the Radonaway RP145
Fan . . . I'm glad we upgraded the fan size ( due to higher radon gas start
levels).
THANKS for your help!
T. Miller
Denver